Donor Egg Bank USA is excited to announce their partnership with CapexMD as their preferred financing partner for clients who have selected their donor and egg donor plan.
Via our partnership with fertility financing specialists CapexMD, we are pleased to offer our patients the most comprehensive financing options available, with customized loan programs to meet their individual needs and to help ease the financial stress of their IVF treatment Plan.
CapexMD specializes in providing patient financing services for all fertility treatment options. With their easy loan process and competitive rates, CapexMD ensures that the financial aspects of treatment are not an obstacle to achieving your dream of a family.
CapexMD offers a wide variety of loan options, allowing you to attain the necessary financing required to make your IVF treatment plan affordable. Each loan program is designed to fit your individual circumstances and once approved, their Fertility Loan Specialists will work closely with Donor Egg Bank USA to ensure your funds are secured as soon as you have selected your donor and egg donor plan.


Why CapexMD?
Specialist in Fertility Financing


Highly Competitive Rates


Pre-Approval within hours


Highest Confidentiality


No Prepayment Penalties


Personal Attention


Easy and Secure Online Application


Flexible Terms


No Annual Fees


Retain your existing Credit Sources

Apply online and receive your pre-approval within hours or learn more about CapexMD by visiting their site www.capexmd.com or by calling 888.497.8414.
---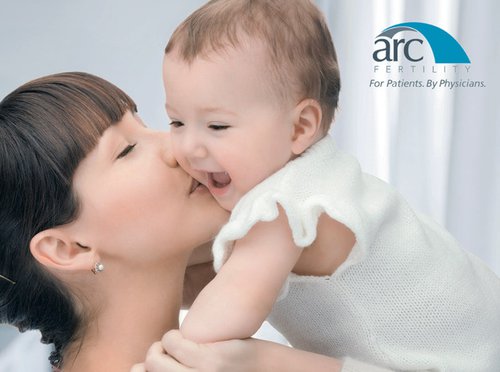 Donor Egg Bank USA, by Generate Life Sciences, is proud to partner with Advanced Reproductive Care, Inc. (ARC®), working together to provide patients with the highest quality frozen oocytes.  
The ARC Donor Egg lot program through Donor Egg Bank USA combines customized fertility care packages which can be bundled with medication and genetic testing services. Should patients need financing, ARC's affordable financing options bundle the cost of all required services into one monthly payment.
ARC applies decades of experience to help thousands of people achieve one goal: have a baby. They strive to make the journey easy for you by offering the highest quality of care.

Benefits of working with ARC®
The Donor Egg Bank USA/ ARC partnership offers the ARC Donor Egg Lot which can be bundled in along with your treatment package through participating clinics. The ARC Donor Egg Lot includes a $100 discount on Egg lots, along with the ability to finance all of your treatment costs.
The ARC  Donor Egg Lot plan offers
1 egg lot (6-8 frozen eggs) from the donor of your choosing among DEB's extensive donor catalog

Blastocyst embryo guarantee
Cord blood processing & 1 year storage
Shipping from egg bank to your fertility clinic
$100 discounted price
ABOUT ARC®
ARC offers the highest quality of care in three areas of excellence called The ARC Advantage: Care, Cost and Continued Support.
Care: ARC believes the best fertility care is local. ARC does not own medical practices. The key clinical relationship is between you and your local doctor. Through their carefully selected network of top, board-certified fertility specialists - you can find the right doctor in a region close to you.
Cost: ARC reduces financial stress through financing options, discounted multi-cycle packages, and affordable pharmacy payments.
Continued Support: The ARC umbrella of care supports patients with the best-in-class resources and tools on education, treatment management, and stress reduction.
Please contact us to learn more about this program by calling  (855) 344-2265