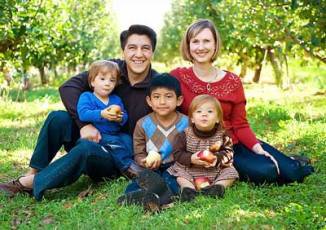 Donor Egg Bank USA is a network of the most respected and premier fertility practices in the United States and Internationally.   In response to the growing need for a nationwide database of diverse egg donors, Donor Egg Bank USA was launched to assist fertility patients in their dream of having a baby, with the added convenience of a quicker treatment process.  
Since our first egg lot shipment in early 2012 the Donor Egg Bank USA network has shipped more than 5,800 egg lots on behalf of our partner fertility programs internationally.  
When launching Donor Egg Bank USA, founders Heidi Hayes and Michael Levy, MD were focused on making donor egg treatment both accessible and affordable. From the very beginning, they were committed to creating a company that would meet the unique requirements of men and women choosing donor egg treatment as their family building method. Having been unsuccessful at traditional IUI and IVF treatments, Heidi personally understands the struggles of infertility. After many years of trying to conceive, she ultimately built her family through adoption and donor egg treatment. She always believed that if she didn't give up, her ultimate goal of becoming a parent would someday become a reality.
"We each have our own journey, but what binds us together is the deep desire to be a parent and our willingness to persevere to make our dreams come true."
Guided by Heidi's passion, Donor Egg Bank USA strives to be a beacon of hope for anyone who has experienced heart break in the family building process. Thankfully, with the advancements in assisted reproductive technologies, there are now more options available to help men and women build their family. Donor Egg Bank USA has helped hundreds of couples realize their dream of having a baby, and we invite you to speak with one of our dedicated team members to get started today. We believe that everyone has the right to experience the joys of being a parent. All programs who join Donor Egg Bank USA have shown consistent proficiency in vitrification and egg thaw techniques, as well as demonstrated good historical quality within their lab. The success rates of frozen eggs from Donor Egg Bank USA rival some of the best fresh donor programs in the nation, and we tightly manage quality across the network to reduce variation between programs. All of our egg donors have completed a thorough screening process to ensure quality eggs, and our egg lots (5-8 eggs) offer a solid chance at taking home a baby.
"The best fertility experts in the field, coupled with proven donors, is a recipe for success."
Donor Egg Bank USA is also the only donor egg bank that offers a 100% money back Assured Refund Plan™, offering up to 6 egg lots for transfer and unlimited frozen embryo transfer cycles. If you do not deliver a live baby, 100% of the plan cost is refunded. Our Assured Refund Plan provides peace of mind throughout your treatment process and all the way to baby's delivery. Complete the family you've always dreamed of and find the egg donor that's right for you in our egg donor database. We are here to provide the tools and support you need to start your path to parenthood.