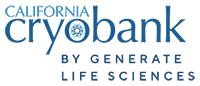 CCB, by Generate Life Sciences, provides over 600 outstanding, highly screened, anonymous sperm donor options to help start your family, as well as private reproductive tissue and cord blood storage. As the #1 choice among physicians and their patients for almost 40 years, CCB's team of medical directors, genetic counselors, donor coordinators, and client service representatives are dedicated to providing our clients with the best experience and results possible.  As a Donor Egg Bank USA client, we invite you to use promo code W1220DEB for $145 discount on any CCB Sperm Donor Information Subscription.
For more information on any of CCB's services, please contact us at 866-927-9622 M-F 6a-6p PT or visit
www.cryobank.com
.
---

CBR, by Generate Life Sciences, is proud to offer DEB clients a discounted special offer on cord blood and cord tissue banking services. Cord blood banking is an increasingly valuable way to protect the future health of your child. Cord blood is a rich source of hematopoietic stem cells (HSCs) which offer two important features: they can renew themselves and they can create different types of specialized blood cells. To date, more than 35,000 cord blood transplants have been performed primarily on infants and children.
For more information on cord blood banking, please call us at 800-490-2673 or visit www.cordblood.com.
---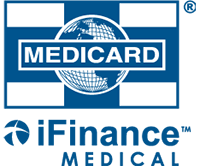 Financing for Canada based patients.
For over 20  years, Medicard has been proudly assisting Canadians access fertility treatment options by offering simple, fast, and affordable financing solutions. With our flexible terms and fixed low monthly payments options, you can begin your journey of growing your family without having to stress about the hassle of financial aspects.  As Canada's premier fertility treatment financing choice, we are happy to offer loans with no down payments, no prepayment penalties, and industry leading interest and approval rates!  
Applying is quick, confidential, and easy, just pick up the phone and call 1 -888-689-9876 or visit www.medicard.com.  
---

The Tinina Q. Cade Foundation is a non-profit organization whose mission is to promote awareness of infertility and serve the needs of couples struggling with infertility by providing educational resources and financial assistance for helping them grow their families. The foundation prides itself on three main goals: to serve the community by providing education on infertility and related issues working alone as well as in partnership with other organizations; to provide financial assistance for families struggling with infertility who are either pursuing treatment or domestic adoption through grants; and to raise funds that will be used to provide grants for families pursuing fertility treatment or domestic adoption. Each year the foundation provides selected infertile families up to $10,000 to assist with the costs associated with infertility treatment or domestic adoption.
Applying For The 2015 and 2016 Family Building Grant
The Tinina Q. Cade Foundation's Family BuildingTM Grant provides up to $10,000 per funded family to help with costs of domestic adoption and medical fertility treatment. The only restrictions for applying are:
You MUST have a diagnosis of infertility from your doctor
You MUST be a legal permanent US resident
There are no other restrictions currently. The grant is offered two times each year, and the number of applications funded as well as the amount of funding depends on the success of the Cade Foundation's fundraising activities (i.e. the more we raise, the more we can give away).
Click here
 to apply for the Family Building Grant.